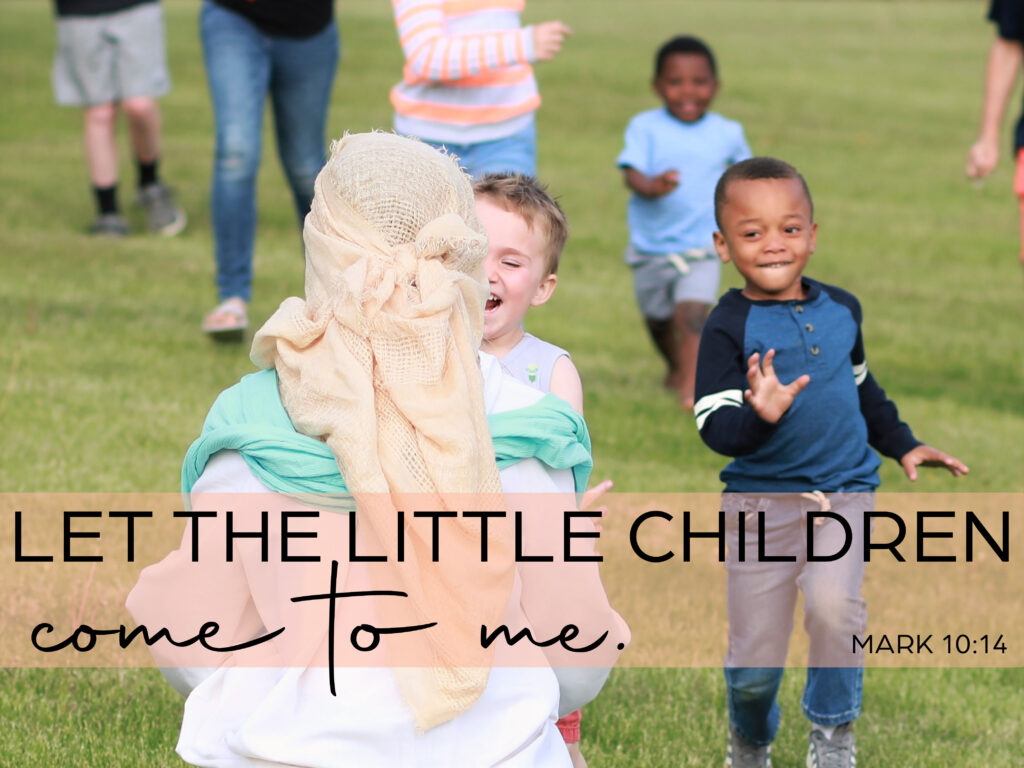 How Do You Know A Church Has an Outstanding Kids' Program….?
KIDS RUNNING ACROSS THE PARKING LOT TO JESUS!
We want kids to be so excited about Jesus that we want to see them (safely) running across the parking lot to get to him!
Jesus Loves Children…and We Love Children Too!
PROGRAMS WE OFFER FOR KIDS AND PARENTS:
CHILDREN'S CHURCH – Kids in 2nd Grade and younger are invited to the front of the sanctuary for a children's moment with Pastor Ivan or a lay leader. A simple object lesson is taught from the Bible. Children are then dismissed to Children's Church with trained leaders guiding a child-friendly time of worship and study from the Bible. Children return to the sanctuary at the end of the worship service.
JUNIOR CHURCH – Older children (3rd Grade and Up) are encouraged to sit with their family and friends during the service or attend Junior Church, where they learn Bible lessons and practical life skills.
NURSERY CARE – Nursery Care is lovingly provided for all children – newborns through age 4 – by qualified staff from 9:00 AM through 12:00 noon.
SUMMER CHURCH CAMPS – Kids connect God and friends in nature at a Bible-centered Christian camp.
SUNDAY SCHOOL – 9:00 AM on Sundays – Age PreK to Sr. High
WWW KIDS BIBLE CLUB – Wednesdays from 5:30 to 7:00 pm (September – April). Free supper at 5:30 pm.
VACATION BIBLE SCHOOL (VBS) 2023 – Monday-Friday, June 5-9 from 5:30 to 7:30 pm. Free supper at 5:30 pm.