Wonderful Wednesdays at West Side (WWW) KIDS BIBLE CLUB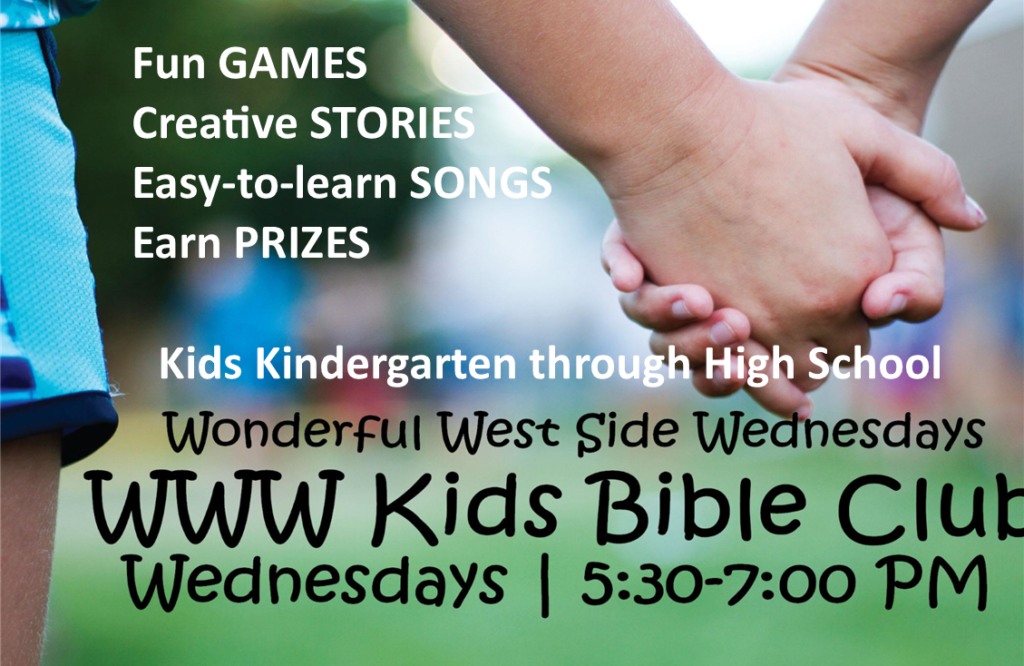 Wednesdays – 5:30 to 7:00 pm (September 1 thru May 8) – Kindergarten through Senior High school students are invited to Wonderful Wednesdays at West Side (WWW) Kids Bible Club. A free supper will be served from 5:30 to 6:00 pm in the Fellowship Hall (cafeteria). RSVP – FREE SUPPER. The evening is filled with FUN games, creative Bible stories, easy-to-learn SONGS, and Bible Buck Store – where kids can earn treats and PRIZES.
NO WWW KIDS BIBLE CLUB in MAY, JUNE or JULY 2023.
WWW KIDS BIBLE CLUB WEEKLY SCHEDULE:
5:30 pm – Free Supper (*All food is available at no cost*)
6:00 pm – Bible Clubs and Bible Bucks Store
7:00 – Finished
Need a RIDE? Call the Church Office BEFORE 3:00 PM at (785) 233-4241.
---
2023 WWW KIDS BIBLE CLUB EASTER PLAY
2022 WWW KIDS BIBLE CLUB SPLASH PARTY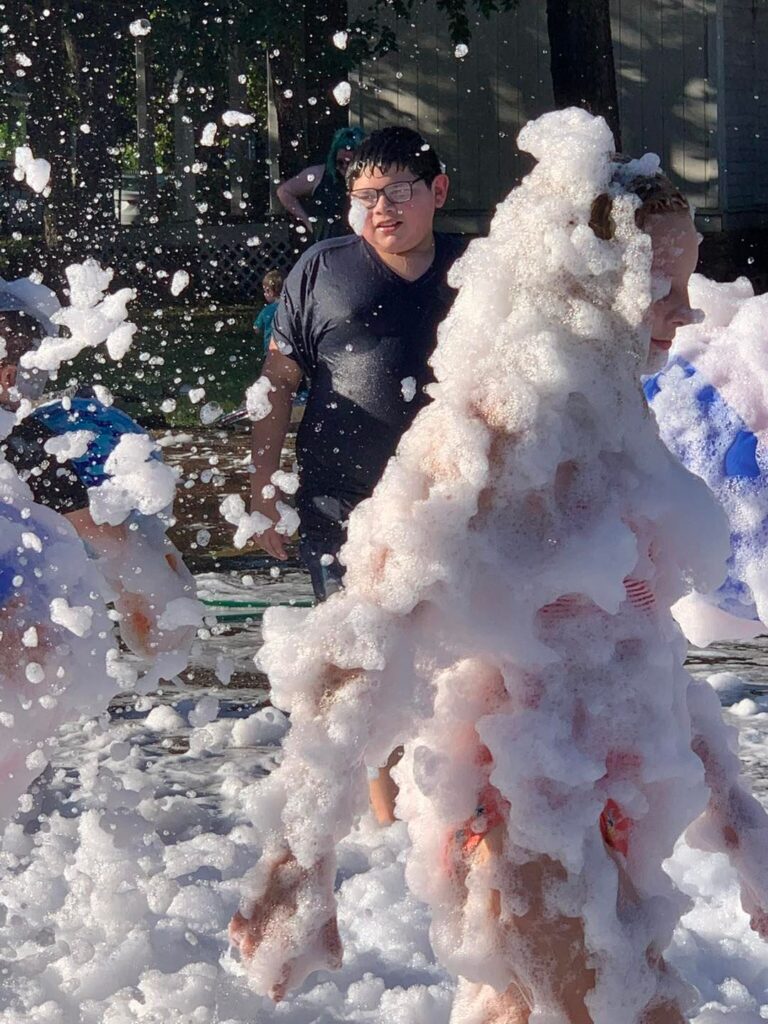 ---