What is the most important thing to do in life? The answer is simple: LOVE GOD! LOVE OTHER PEOPLE!
A person asked Jesus the Messiah, "Teacher, which is the greatest commandment in the Law?" Jesus replied: "'Love the Lord your God with all your heart and with all your soul and with all your mind.' This is the first and greatest commandment. And the second is like it: 'Love your neighbor as yourself.' All the Law and the Prophets hang on these two commandments" (The Gospel of Matthew 22:36-40).
Our mission is simple too: Love God. Love other people by helping them! We help our neighbors and community with basic needs, like food, water, baby supplies, children's clothes, addiction recovery, emotional support, utility assistance, and more! Click on the pictures below to find out more about getting help at West Side Baptist Church: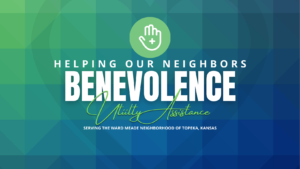 ANTI-DISCRIMINATION POLICY – The Church respect and honors all people, regardless of age, color, creed, ethnicity, gender expression, marital status, military obligations, national origin (ancestry), physical appearance (height, weight, etc.), physical or mental ability (handicap), race, religion (or no religious beliefs), sex, sexual orientation, or veteran status. The Church does not discriminate in the distribution of goods and social services. If you believe you have experienced discrimination, speak with a program supervisor, or call the Minister at (785) 233-4241.