Join Us on Sunday Mornings at 9:15 AM
Learn about the Lord, God's Holy Word (the Bible), Christian spirituality and practices, and how to serve others with other children, youth, and adults who want to grow in their faith and love of Jesus. Sunday school classes are offered year-round at 9:15 am. A light breakfast is often served for free.
Classes are offered for all ages:
CHILDREN – Fun classes are taught for all children (PreK through elementary school) by trained teachers. See the Children's Ministry page for more information.
YOUTH – Middle and high school students dig deeper into the Bible and questions of faith on Sunday mornings with a dedicated lay leader.
---
ADULT – Classes are free and taught by gifted leaders and teachers for adults, beginners, and women. Adult Class Update:
MARCH 6 & 13 – "Sabina: Tortured for Christ, the Nazi Years" – A two-week video series starts Sunday, March 6 at 9:15 am in Holmer Hall (first-floor parlor). This motion picture move (Rated PG13 for thematic content, some disturbing images and violence) tells "the story of how God's love transformed an ambitious, atheistic hedonist into one of the greatest Christian women of the 20th century. Experience the amazing true story that has redefined the concepts of love and forgiveness for millions around the world." Produced by The Voice of the Martyrs. Schedule:
MARCH 20-27:

"John 1-3 The Word Became Flesh"

– a twelve-week video series by Matt Chandler – starts Sunday, March 20 at 9:15 am

.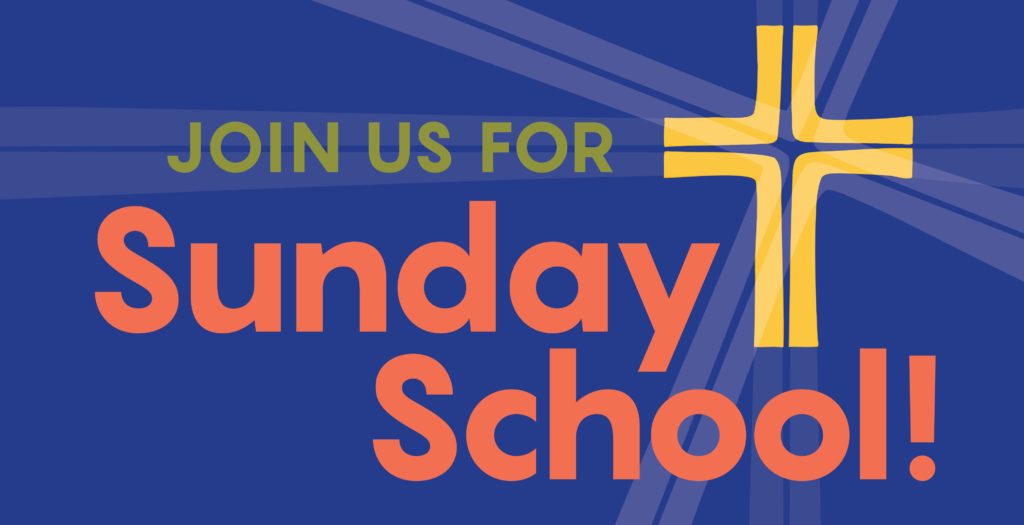 Sunday school classes are offered to teach basic Christian principles and practices about God, the Bible, Christian character (ethics), the nature and work of the Church, and worship, especially for children and teenagers, and adults as well. The educational institution is administered by the Ministry of Christian Education. Discover more about Sunday School at https://en.wikipedia.org/wiki/Sunday_school.
*Child care is lovingly provided for participants and their families. Call the Church Office to coordinate child care needs. **All food is available for free.