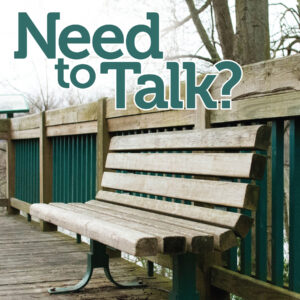 Need to a Listening Hear from the Heart?
PASTORAL CARE: As their schedules allow, our Ordained Clergy are able to help persons seeking assistance with personal, family, marital, and faith issues by offering pastoral care: actively listen, biblical soul care, spiritual or religious knowledge from the Bible, spiritual direction, and referrals to trained Licensed Professional Counselors (LPCs) and Licensed Clinical Professional Counselors (LCPCs). Our Ordained Clergy are NOT Licensed Professional Counselor (LPCs) or Licensed Clinical Professional Counselors (LCPCs) in the State of Kansas (see the State of Kansas Behavioral Sciences Regulatory Board), and therefore, they do not provide "counseling" services.
Find a Christian Counselor in our Topeka area TODAY! Click below:

HOSPITAL ADMISSION – Patient privacy is the right thing to do for all our protection, and IT IS THE LAW. The Health Insurance Portability and Accountability Act (HIPAA) passed by Congress in 1996 does not allow the hospital to share your information with the church or religious leaders. Stormont Vail Hospital has additional policies and practices restricting clergy access to patients and facilities. If you or your family are admitted to a hospital or care center, YOU or your immediate family must call the Pastor to request a pastoral visit. Call the Church Office at (785) 233-4241 or the Pastor's cellphone.
PASTORAL VISITATION – As his schedule permits, our Pastor visits members who are homebound and in care facilities regularly (hospitals daily, rehabilitation centers weekly, homebound monthly), during emergencies, and upon request. Volunteers delivers the Lord's Supper (Holy Communion) to our homebound members on the first Sunday of the month and by request. Call the Church Office to request a Pastoral visit or communion delivery.
PREMARITAL PREPARE/ENRICH – Couples considering celebrating the Covenant of Christian Marriage at our church are encouraged to enroll in the Prepare/Enrich Program offered by our certified pastoral leaders. Prepare/Enrich is the #1 premarital and marriage assessment tool, using evidence-based skills and insights to foster healthy relationships. Contact the Church Office to schedule an appointment. Couples wishing to engage in Premarital Counseling should contact a trained Licensed Professional Counselors (LPCs) and Licensed Clinical Professional Counselors (LCPCs) in the State of Kansas.
MANDITORY REPORTERS: In many US states, clergy and other professionals are mandatory reporters of child abuse (mental, physical, or sexual), neglect, or suspected harm; and threats of bodily harm to yourself (suicide) or others. Our Church requires Ordained Clergy to be mandatory reporters regardless of state law. Mandatory reporting statutes in some states specify the circumstances under which a pastoral communication is "privileged" or allowed to remain confidential. Consult the Kansas Department for Children and Families, the U.S. Department of Health and Human Services, and/or an attorney for current requirements, statutes, and limits of privileged communication(s).