Jesus is Alive! Let's Celebrate! April 17 @ 10:30 AM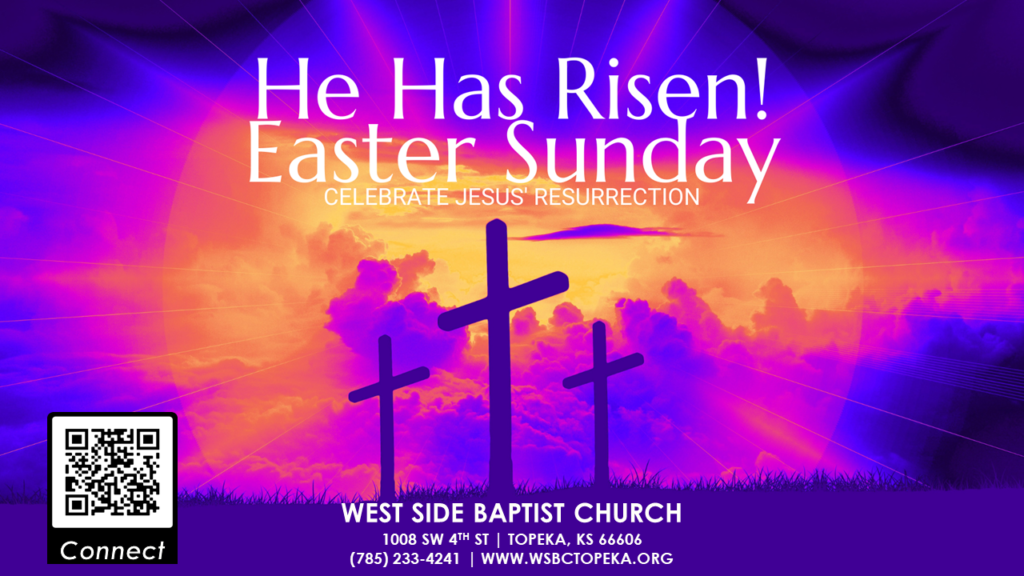 Come celebrate the Good News of Jesus Christ's miraculous and glorious Resurrection on Easter Sunday, April 17 at 10:30 am in person or online https://wsbctopeka.org/sunday-worship/live. Lively music! All Welcome! Relevant message of hope!
Holy Communion will be observed with an Open Table for all followers of Jesus – regardless of age, membership, or religious affiliation – to partake in remembrance of Jesus Christ.