The Liberia Baptist Theological Seminary (Monrovia, Liberia, West Africa) and International Ministries (Am. Baptist Foreign Mission Society) invited Dr. Ivan E. Greuter to teach Christian New Testament Theology and church members to serve as volunteers in January 2023. He will travel to Liberia to share Jesus' love. COST: $3,500.00 per person.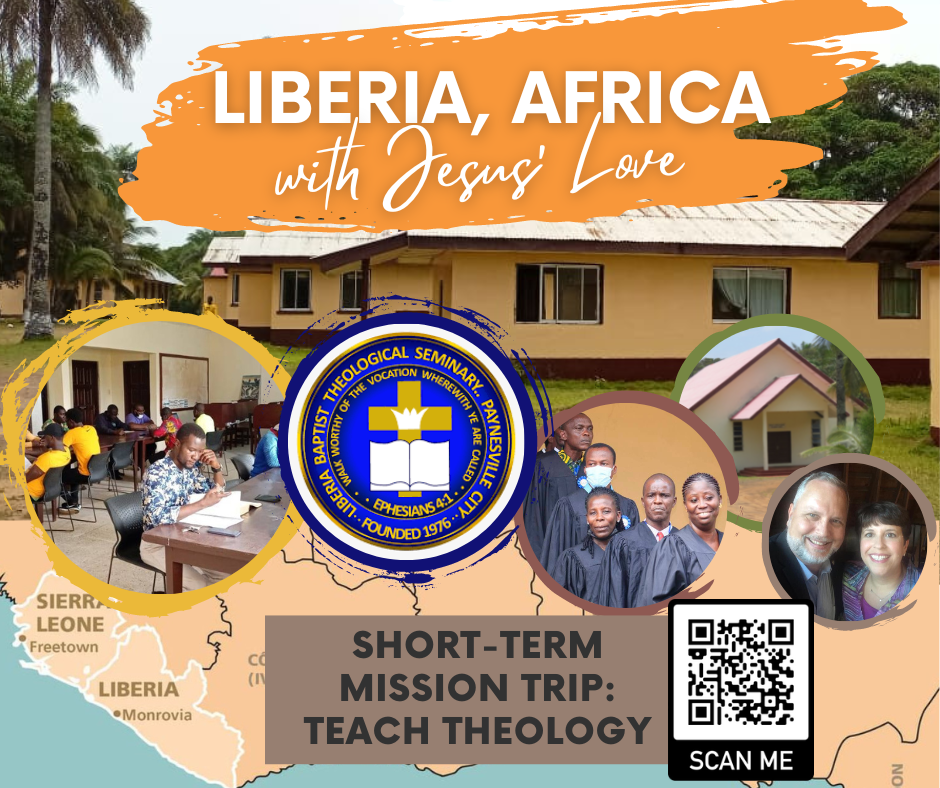 HOW CAN YOU PARTNER WITH US?
LEARN about God's work at Liberia Baptist Theological Seminary and Liberia, West Africa, on Facebook and online.
PRAY! Ask God to release the Holy Spirit's supernatural blessing so people receive Jesus as Lord and Savior, students learn, churches are strengthened and grow, and we're safe.
GIVE to God's work in Liberia, Africa, by mailing a check or GIVE ONLINE at https://west-side-baptist-church.square.site/
West Side Baptist Church is a registered 501(c)3 Not-for-Profit Religious Charitable Corporation. Donations may be tax-deductible as permitted by law. West Side Baptist Church, 1008 S.W. 4th Street, Topeka, KS 66606.