ShareFest is an annual event where churches from Topeka and Shawnee County come together to perform work projects at schools and other non-profit sites. This year's ShareFest is on April 30th, 8:00 AM-Noon.
Sign-up to volunteer for any listed school or site at www.sharefesttopeka.com. Choose what you wish to do and where you wish to work. If you sign up before April 18th, you can also order a T-shirt. You must be at least 12 years old to sign up.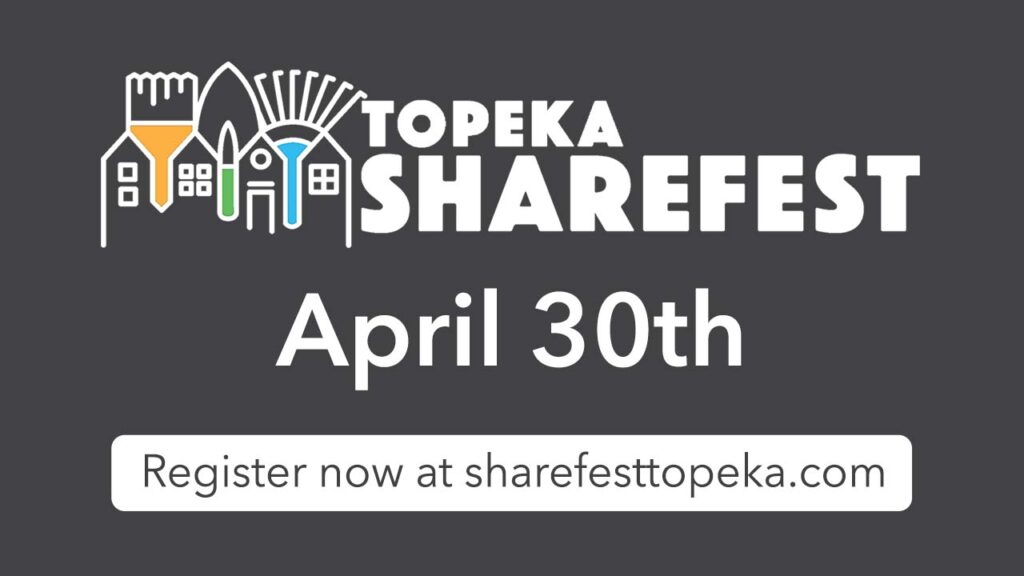 A celebration will be held at all work sites at the end of the work. See Jack Janway, Coordinator of Outreach, for details.