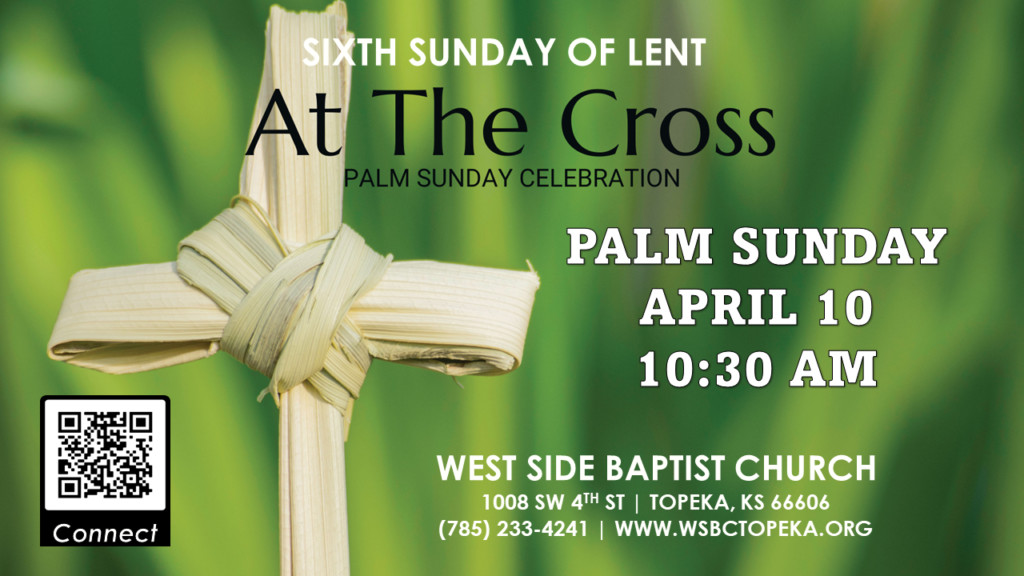 SUNDAY, APRIL 10 – PALM SUNDAY
PROCESSION OF THE PALMS @ 9:00 AM – Children and adults are welcome to march with palms to Potwin Presbyterian to join WS Christian in a passion parade. Meet Pastor Ivan at the front steps and wear your walking shoes! We will be back for a delayed start to Sunday School.
WORSHIP SERVICE @ 10:30 AM – Join the crowd praising God on Palm Sunday as we commemorate the procession of Jesus Christ into the Holy City of Jerusalem with the disciples. Special prelude music "The Palms" by Jan Mauck, Church Pianist, on Palm Sunday, April 10 at 10:30 am. Come enjoy her gift!